Car hire in Kutaisi Airport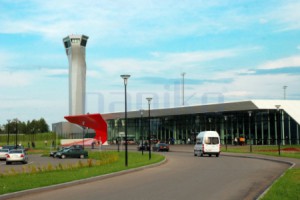 The international airport in Kutaisi, which bears the name of David the Builder is just 14 kilometers from the city. He is known under the name " Kopitnari ."
In the September 27 of 2012, the airport was officially opened after restoration, he began to carry out flights to many destinations.
Regular flights are operated by the following airlines: Georgian Airways, Wizz Air, S7 Airlines, Belavia, Ural Airlines .
The international airport serves both: domestic and international flights.
Naniko – Company offers a convenient and affordable car rental at the airport in Kutaisi.
Car hire at the airport Kutaisi from Naniko  is your chance to avoid the difficulties that may arise with transport during your visit to an unfamiliar city .
Naniko – is the possibility of instant car booking online or via telephone. To make reservation  you will need a minimum number of documents: only driver's license and passport. Immediately after arrival you will be met by our company's representative and will deliver you a car. You will deliver the car to the airport at any time of the day, as our company is working around the clock.
Naniko guarantees low prices, comfortable cars and quality service car rental.